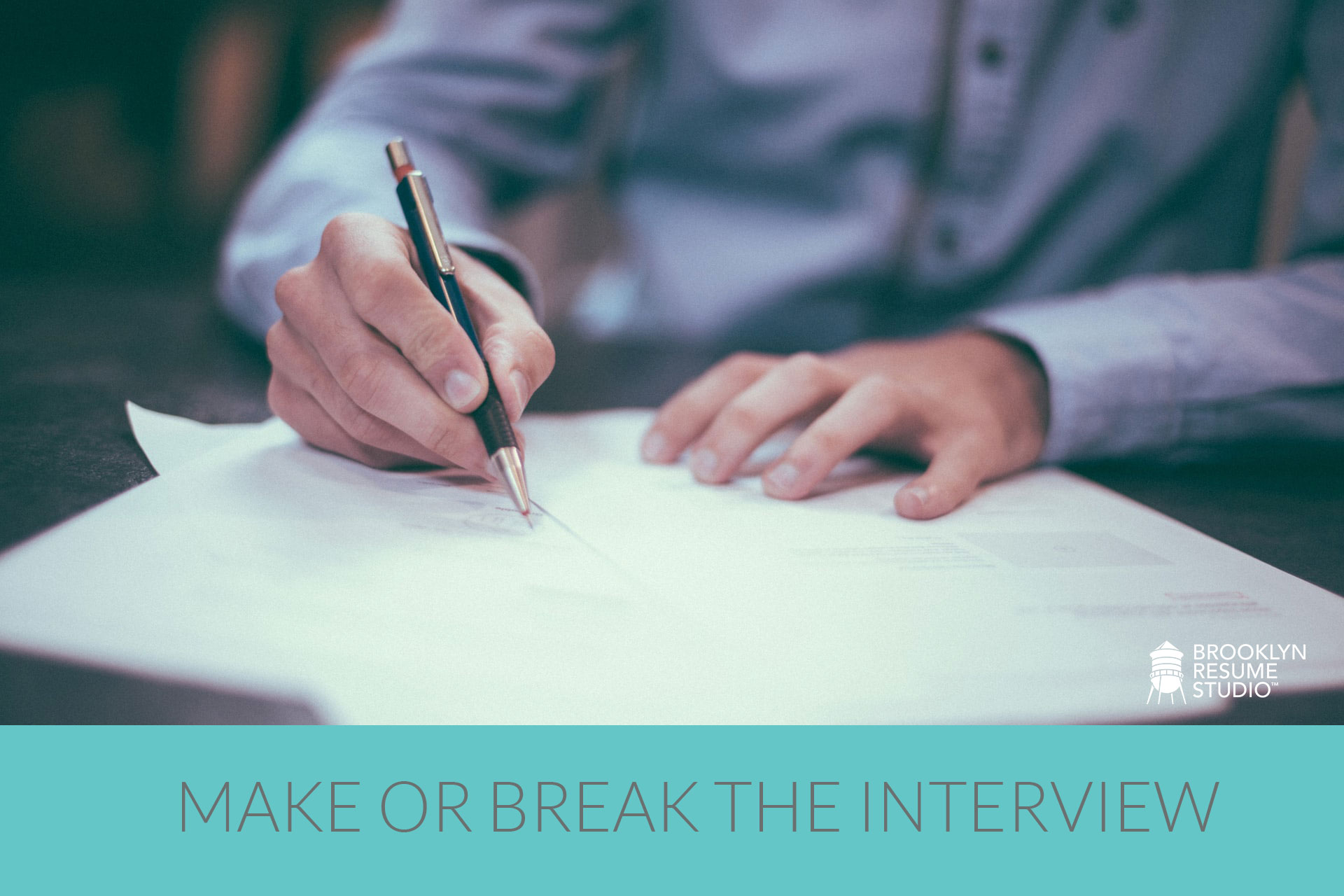 Guest article by Allison Wong of Pluralsight.
Your resume is in hand, your interview outfit is polished, and now it's time to market your best skills and experience. What does it take to ace the job interview? Preparation.
You're ready to do battle on the job front, but you also know that curve balls can be hurled your way when you enter the gladiator's arena known as the job interview meeting. You're tense and that's understandable. There can be a lot on the line in the interview: A job. A salary. Perhaps power and prestige.
In order to reap the reward and perform at your best, it's important to mind your IQ – your interview quotient. Preparation is key – and these insightful interview tips will help you to build your confidence, and avoid that post-interview anxiety of wishing you had a do-over!
Location, Location, Location
Marketers know that the right location can make or break a retail business, but it's just a critical to factor in location before you show up for an interview. Find the proper address in advance of the big day. Overestimate the commute time. Leave early on the morning of the interview to avoid traffic and directional missteps guaranteed to add to your stress. Show up at least 5-10 minutes beforehand, but not more than 15, in order to respect your interviewer's time and schedule.
Do Your Homework
Dig deep. Every tidbit related to staff, marketing, best business practices, a firm's history, mission statement, goals, objectives – and everything you can dig up about the employer – deserves your attention, and can position you for success in the interview. Get a feel for whether you and the employer are compatible by reading through their website, and learning about their work, customers, and culture.
Dress to Impress
A suit or formal outfit may not be a proper wardrobe selection for all interview environments. It can show a lack of initiative or preparation if you show up for a creative gig wearing an ensemble best reserved for a funeral or a Fortune 500 company Meetup. Get a leg up on your wardrobe selection when you do your location reconnaissance: see what employees wear when they report for work.
Avoid the urge to surf social media while you wait. Stash your smartphone in a pocket or purse after shutting it off – and maximize the extra time beforehand without distractions to scope out the office vibe and get a sense of the work environment. Everything is an indicator of a business's climate, from dog-eared magazines and rude receptionists, to a cup of coffee and an on-the-mark interview start time.
Come Prepared for Anything and Everything
While they may have your resume already on hand, always be sure to bring extra copies along to the interview in the event that additional individuals are brought into the meeting. Bring a pen, paper (it's okay to take notes at an interview), particularly if you haven't already downloaded a copy of the firm's employment application and completed it on your desktop. Tuck a list of personal and professional recommendations into your materials, just in case.
Master the Balancing Act
Nerves are enough to provoke ribbons of chatter, and while you want to showcase your personality at interviews, everything in moderation. Ask everyone with whom you interact for a business card to ensure names and titles are captured accurately for follow up. A firm handshake is usually appropriate. Channel your parental directives: sit up straight, make eye contact and no fidgeting or slouching. Save the jokes for friends and do everything possible to avoid using slang and incorrect English.
Understanding what NOT to do is just as critical as practicing preparation, professionalism, and best practices.
10 Ways to Sabotage the Job Interview
Speak so loudly, you can be heard down the block.
Fail to hide any desperation you may feel about landing a job.
Explain why a particular presidential candidate is your choice.
Discuss former colleagues' and superiors' shortcomings.
Lie about your accomplishments, history and/or education.
Overstay your welcome by minutely detailing every life accomplishment.
Bring out photos of your kids or cats. Ask if your interviewer wants to see video footage of your dog.
Make premature requests best saved for a conversation with your supervisor – such as remote work arrangements, or four-day work weeks.
Ignore basic hygiene protocols. Enough said.
Don't write a thank you note within 24 hours.
Don't stop now!
Interested in putting those tips into practice? Check out Pluralsight. Our mission, to democratize professional technology learning, includes doing everything we can to help professionals like you obtain careers, not jobs. The Pluralsight education model is built on tradition, but our curricula approach is anything but.
Ready for your next assignment now that you've finished reading these tips? Take our free interview prep quiz that exposes you to 13 of the most-often asked job interview questions on the planet at Pluralsight.com to boost your performance and confidence levels.