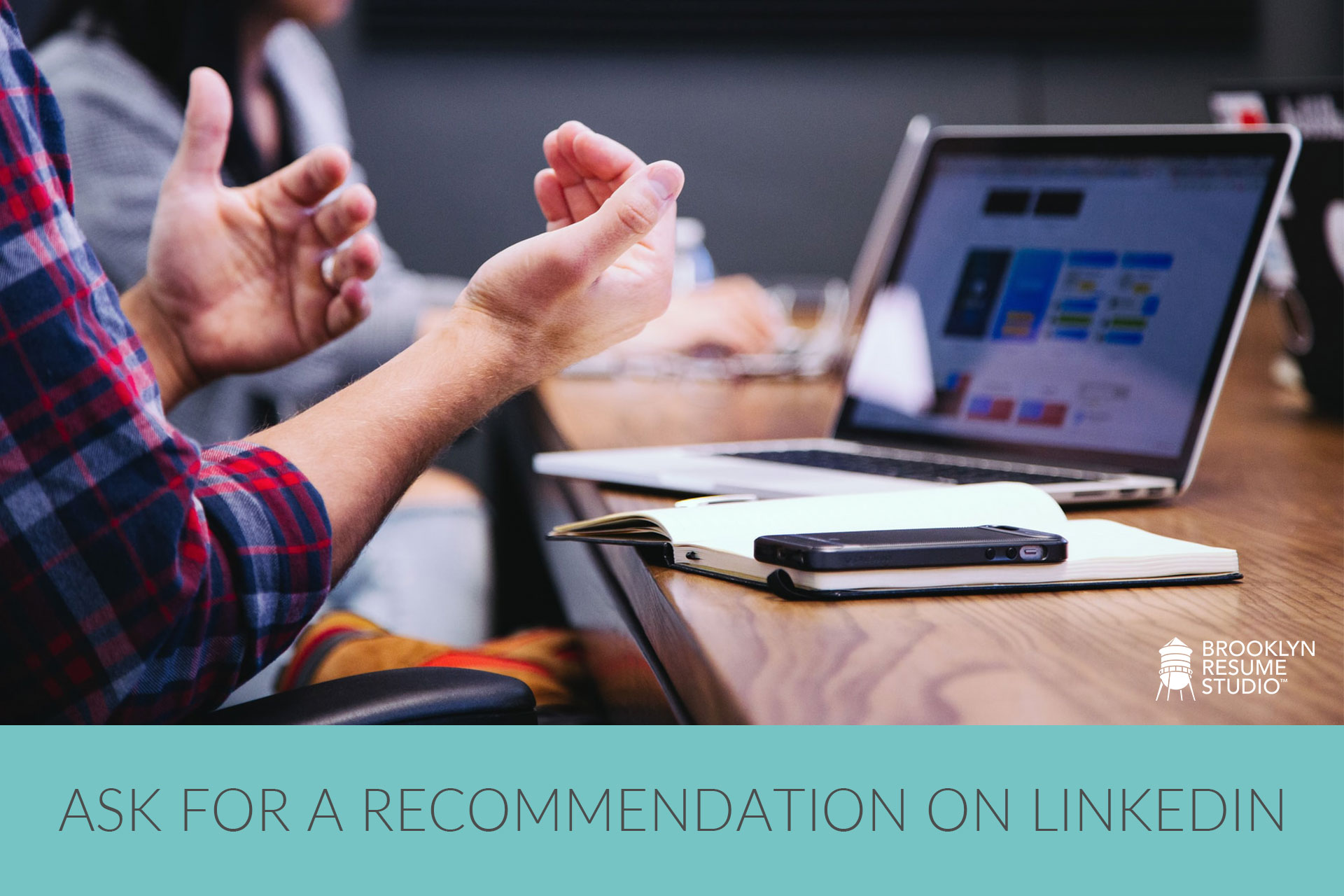 Many people gloss over the importance of recommendations on LinkedIn as a key component of building a solid profile and attracting hiring managers' attention. Asking for endorsements of your work can be a challenging process, and awkward at times. Fortunately, LinkedIn's functionality lessens the difficulty and turns it into a streamlined method for leveraging your network and relationships and speak to your best accomplishments.
While it's not a requirement, having LinkedIn recommendations for your work is important for several reasons.
The Importance of Having LinkedIn Recommendations
Many, if not most, of the jobs posted on LinkedIn's exclusive job board, require candidates to have at least 2 recommendations on their profile in order to apply.

Recommendations show instant credibility, and hiring managers may be wary of someone who has a large network and extensive work experience, but no endorsement to back up their performance.

A LinkedIn recommendation can reveal a second-degree connection that you might have in common with a hiring manager, which can boost your chances of consideration.

Your recommendations can serve as an extra marketing tool, whether you copy them onto a separate document and send it along with your resume, or you point potential employers back to your LinkedIn profile. You've established your credibility before they've even spoken to you – not every candidate can do that.

You gain more visibility by appearing on THEIR LinkedIn profile as well when they recommend you, assuming they've chosen to allow their recommendations to be displayed publicly.
The great news is that LinkedIn has a very structured functionality in place that makes asking for recommendations simple and less awkward. You can use the auto-generated form and fill in the details, but I recommend writing a personal message since you are technically asking for a favor.
How to Ask Someone for a LinkedIn Recommendation
Here are 5 tips to request recommendations on LinkedIn:
Reach out to a variety of people who can help you highlight your professional relationships in different capacities. For example, have a mix of recommendations that include supervisors, coworkers, direct reports, and customers or clients.

Provide a couple of ideas to help the person write an effective recommendation for you.  What do you want to communicate about your work experience? Give them some guidance, terms, or suggestions for an endorsement that fits your goals.

Make it as easy as possible for your contact, and don't be afraid to suggest that you write it yourself. Some people would prefer that you do so based on what you'd like them to convey, and then they can approve and post it. It takes the guesswork (and effort) out of it for them.

Curate your recommendations carefully. You don't have to post everyone that you receive, and having too many might lessen the impact. Focus on getting at least 3-4 quality recommendations from people who truly know your work, and include specifics around your performance and contributions, if possible.

Be willing to return the favor.
Examples of Strong LinkedIn Recommendation Requests
Here are a couple of examples of good recommendation requests.
Hi Eric-
Hope you're well. I'm trying to refresh my LinkedIn presence, as I'm considering looking for a new position, and I was wondering if you would be willing to share a few words around our work together at Company XYZ.  I would be happy to write a recommendation in return.
Thanks!
Dana
or
Hi Jessica-
I hope you are well. I'm in the midst of a new job search, and I'm working on strengthening my LinkedIn presence. Since we worked closely together on that big project for company XYZ, would you be open to writing me a recommendation for my profile? I would be happy to provide some ideas or verbiage if that would make it easier.
Thanks in advance!
Dana
Hiring managers and recruiters do take notice of your recommendations, so it's important to put your best foot forward and keep a well-polished, professional LinkedIn digital presence that effectively markets your value.  It's a tough race out there, and every little bit can count.
What Next?
A solid resume and LinkedIn profile is the key to landing the job interview. Check out our suite of resume and branded content services.
Do you need help crafting an impactful digital brand presence? BRS offers professional design services to help you create fresh, creative, and professional websites, infographics, logos, and business cards to complement your resume and other job search marketing materials.