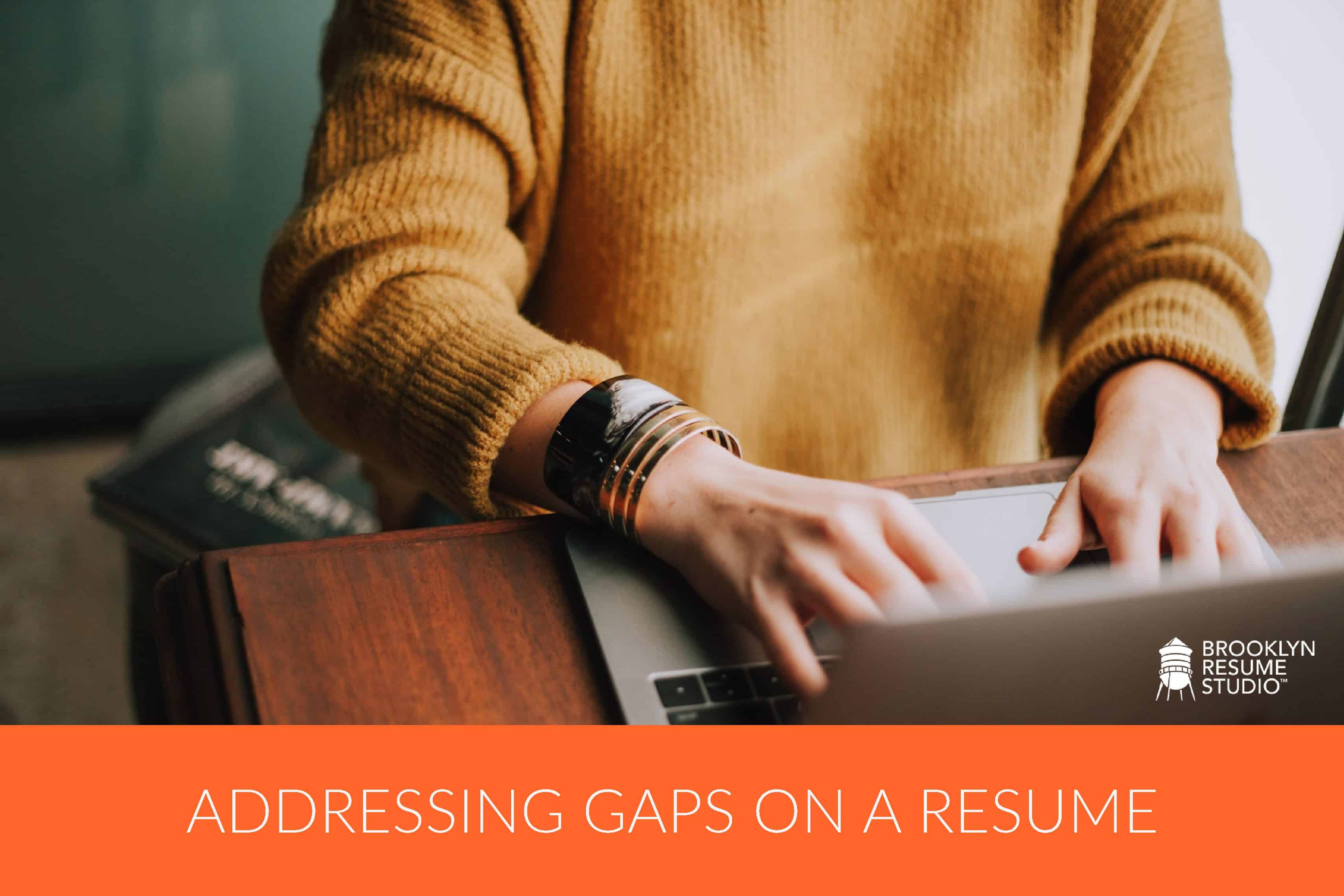 Having a gap in employment on your resume used to be a red flag to hiring managers. But in today's job market, where we're no strangers to freelance work, layoffs, career changers, personal sabbaticals, or even pandemics, a seamless work history is no longer necessarily the norm. Hiring managers understand that even the best candidates might have small gaps on their resume, and if they bring right skills and experience to the table, it's not anything to be concerned about.
The key lies in how you present yourself. Many candidates feel the need to immediately address the gap – on the resume or the cover letter, and again in the interview, but this can often do more harm than good. The goal of the resume is to paint you in a positive light, by drawing attention away from any potentially negative aspects, and instead focus on the value and qualifications you bring to the table.
Whether it's a brief period of unemployment between jobs, an extended leave, or your entire industry is upended by a once-in-a-lifetime event (hopefully not),  assess whether the gap needs to be addressed, and if so, consider the best tactic for doing so.
Gaps for Personal Reasons (Family, Illness, Life Transition)
The standard for resumes in the US is to not disclose personal details like marital status, age, or family demographics. There are different rules for CVs that are used in the UK, EU, Australia, and other countries, but in the US the potential for discrimination suggests avoiding these altogether.
If you have a large gap of several years in which you were dealing with these personal issues, consider any volunteer work you were doing at this time. If you were involved with school, church, or a local organization, you can have a section on your resume entitled "Community Service" or "Community Affiliations" and include skills and accomplishments that are transferable to your current career target. For example, if you are in accounting, and helped with a Boy Scout or Girl Scout fundraiser or banking relations for your troop, that would be great to mention.
Consider online training, courses, and certifications during this time. You can begin your resume, rather than with your last job from several years ago, with a "Professional Development" section where you can list seminars or courses you took between jobs. Doing this turns a possible negative career gap into an asset that can propel you ahead of other candidates that do not have a particular degree or license. There are an enormous amount of credited, online universities, and professional licensing organizations that can keep you current on your industry and increase your authority on a particular subject or skill.
In some cases, none of the above apply and that doesn't have to be a deal-breaker. Think about how you want to tell your story, and be prepared to address it in the interview process. Talking about the time you spent caring for a loved one or raising a family might give you common ground with your interviewer that helps you establish a positive rapport. And then bring it back to why you're qualified for the job.
Involuntary Gaps (Layoffs, Unemployment, Downturn Economy)
Even the best candidates experience periods of unemployment, layoffs, or organizational changes that result in a reduction or elimination of their roles. Hiring managers understand that job loss is not always reflective of performance, and often the circumstances of corporate decisions are beyond a candidate's control.
And when confronted with unexpected job loss, the lack of preparation for starting a job search often keeps people unemployed for longer than intended. Depending upon your level, specialty, and geography, finding a new job can take weeks or months. So how do you address this on a resume?
First, avoid detailing the circumstances of your departure in the resume or cover letter. And never talk negatively about a former employer in a job interview – it distracts from your positive qualities and comes off as unprofessional. But do be honest about the situation if you feel comfortable doing so – you can reveal that your unemployment was due to circumstances outside of your control, and then immediately link the conversation back to what you learned in your last role and how it relates to the position at hand.
"I really enjoyed working for the company, so it was unfortunately to cut ties. But I was happy to have worked with such a great team and produce work that was highly visible throughout the organization."
Can a Functional Resume Conceal Employment Gaps?
Hiring managers generally dislike functional resumes because they lack context. A resume should tell a story, and a functional format often leaves out key details that really provide a full picture of the candidate and their qualifications.
If dates are a concern, try using a hybrid or chronological format, that focuses not only on employment dates but emphasizes skills and accomplishments.  If you have several roles from a while ago that employers would find ideal, consider starting your resume with a section entitled something like "Relevant Career Experience" and listing these jobs on page one, then have a different section under this entitled "Current Career Experience" or "Additional Career Experience" and listing your most current jobs.
Another trick to minimize gaps is to use years of employments instead of months.
How to List Freelance or Contract Positions
It is common in many creative industries like design, advertising, fashion, film, and music to have a career, and resume, that consists of short-term contract or project-based work. Regardless of industry, you can simplify a history like this by listing your title first, then combining several companies together. For example, if you were a marketing director for multiple short-term projects:
Marketing Director
Company A July 2019 – Dec 2019
Company B April 2020 – July 2020
Company C Jan 2021 – April 2021
Everyone has challenges and highlights throughout their career that may impact the format their resume takes. A professionally created resume reduces the problematic areas while emphasizing your top selling points. Not all gaps on a resume can be removed, covered up, or minimized – but the key is to maintain focus on the most relevant and valuable aspects of your resume, and your personal brand.
What Next?
As former hiring managers and resume pros, we specialize in working with candidates who have non-traditional backgrounds, and we have the expertise to create a resume that will put your best foot forward. Contact us to create a package that works for you.