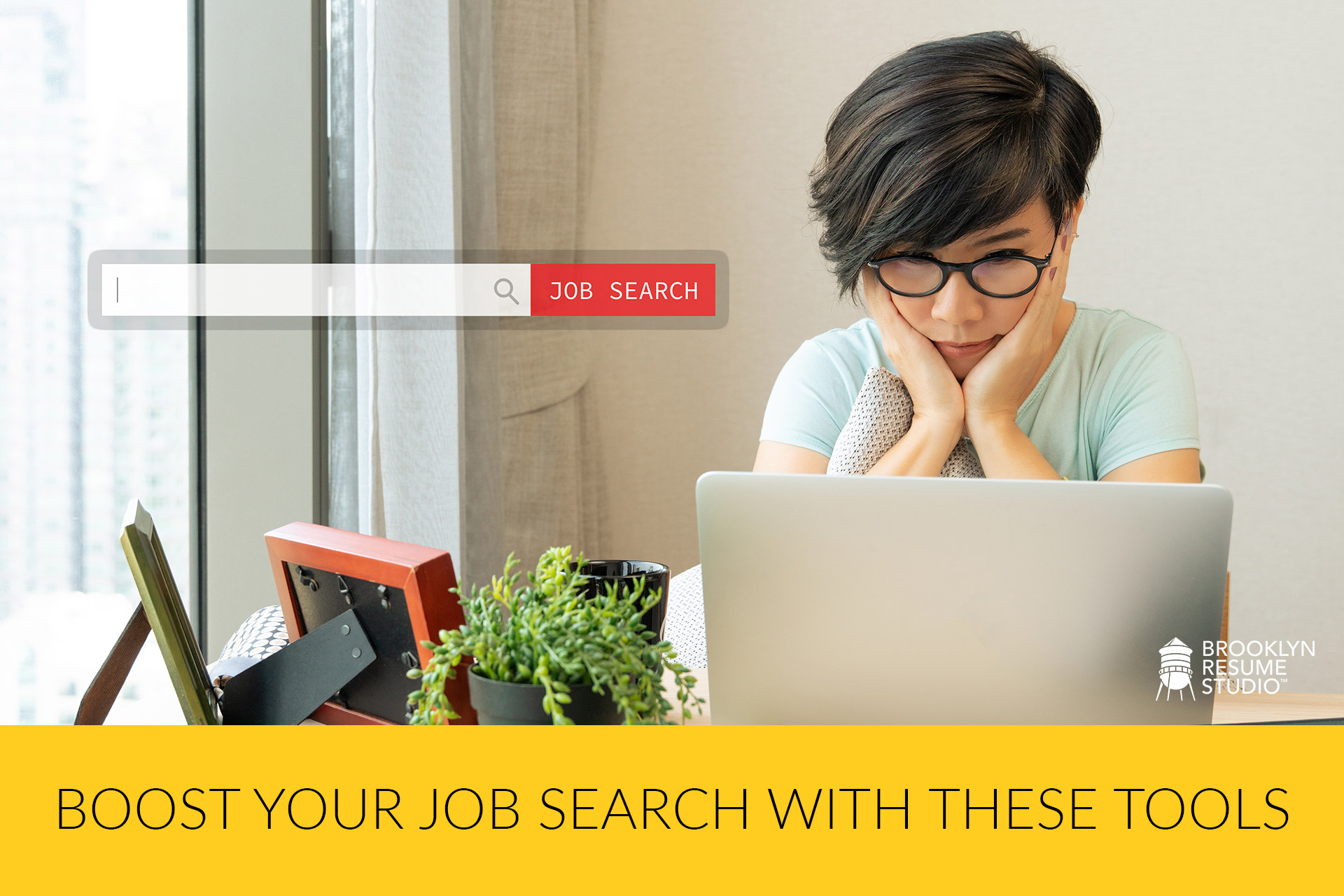 Part of setting yourself for success in your job search is doing adequate research and planning with the right tools. If you go into your job search with a clear picture of the types of roles you're targeting and the kinds of companies you wish to work for, that will make it much easier to target your search, and you will likely see much better results.
Job searching takes time and effort. If your plan is just to wait around and apply to things that come up, your job search will take much longer. By being proactive with job search tools, not only will you see results sooner, but you're far more likely to receive responses for opportunities that best fit your skillset.
Here are a few ideas for using the coming weeks to plan, and conduct some serious job search intel that will put you ahead of the game.
Research & Planning Tools to Find Job Opportunities
1) Set up Google Alerts
You can set up Google alerts for company names and job titles that interest you so you'll be alerted the moment they're posted and picked up by Google. Use a variation of keywords and titles to cover all your bases – for example, "Graphic Designer" as well as "Designer" or "Digital Designer".
2) Identify Your Top 10-20 Companies & Create a Prospect List
Determine the top 10-20 companies you'd like to work for and create a list. Use the list as a guide in your job search and keep track of your outreach. Follow company pages on LinkedIn so you'll be notified of new openings or changes in staff. Connect with your top choices on social media and get involved in their conversations to build visibility. Finally, make it a point to check their company website once a week for new job openings.
3) Use LinkedIn Connections to Identify Mutual Contacts at Target Companies
Review your own LinkedIn contacts to see if they have connections at the companies you're targeting. Those can include former colleagues or supervisors, friends of friends, or anyone else who might be able to provide an introduction. Remember – referrals carry 10x more weight than blind applications since they come from a trusted internal source.
4) Use Job Search Engines like Indeed, LinkedIn, and Industry / Niche Job Boards to Find Opportunities
Research the different job titles that apply to your skillset. Job titles often vary between companies, so keep a comprehensive list of search terms to cover all your bases. For example, a "Web Developer" may have similar requirements for a "Software Engineer" or "Programmer".
Another strategy is to search on LinkedIn for profiles with similar backgrounds to get a sense of the language they're using to describe themselves. The goal is to ensure that you have the best keywords and search terms to maximize your search results (see point #1).
5) Websites to Find Job Openings
There are hundreds of job search websites out there, from major sites like Indeed and Monster to smaller, industry-specific platforms. The Balance Careers recently released this list of the Top 10 Job Search Websites for 2021.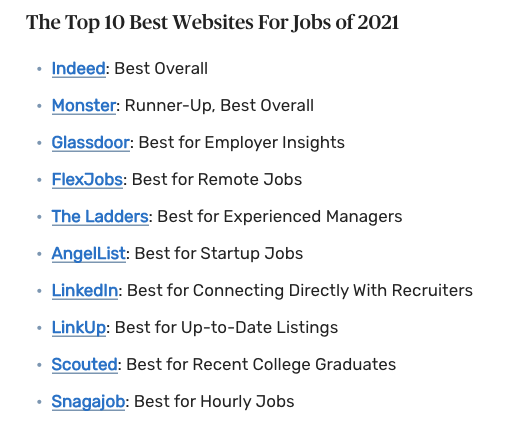 Job Search Planning
Planning ahead of time will cut down on unnecessary effort, and ensure the responses you DO receive are in line with the types of opportunities you're trying to attract.
The best way to maximize your job search efforts is to do what BRS calls the "Pre-Planning Work." Research different job titles, company names, and keywords that best speak to the roles you're targeting. Create a central place where you can track that information along with your outreach efforts.
Do you have what you need to kickstart your job search planning? Take advantage of our example templates to get started. Once your pre-work is underway you'll need a resume, cover letter, and professional profile to stand out. Our professional suite of services will help you get noticed and get hired. Start today.