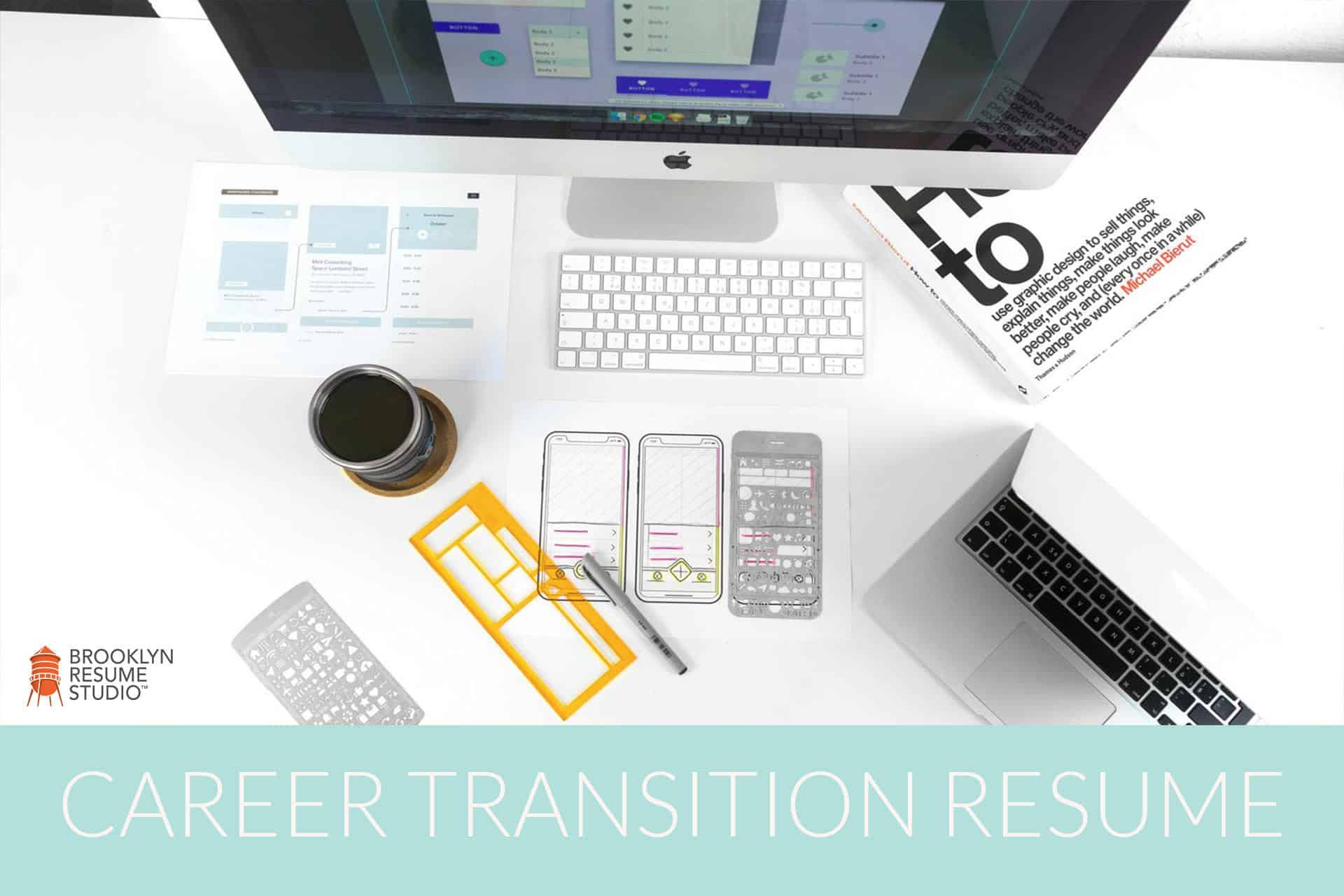 Writing a resume when you have little or no experience can be challenging – but it's something every job seeker faces at some point in their careers. Whether you are a recent graduate who's new to the job market, looking to change careers, or making any other kind of professional transition, you will need a resume that speaks to your transferrable skill skills and experience.
Transferrable Skills refer to any kind of applicable skills, knowledge, training, or experience that you gained while working in another industry, capacity, or in school.  The goal of the resume is to demonstrate why those skills are valuable, even if they aren't directly related to the role you're targeting.
Often those skills are not industry-specific, and the goal of the resume is to communicate how you created value in your previous roles, and how you can offer that to a new organization.
They provide a potential bridge between the experience you have and that which you are trying to build, by highlighting commonalities. In other words, if you are employed in the same role at ABC company in one industry, you could easily transition into a similar position at XYZ company, despite that company being in another industry altogether. It's all about providing value to a potential employer, and being able to transition seamlessly without direct experience.
Transferrable Skills for Entry-Level Candidates
For entry-level job seekers that lack experience, the goal is slightly different in that you want to showcase soft skills and potential, versus hands-on experience. So your transferrable skills will likely focus on your academic background, and touch on things like degrees, courses, or training programs, academic or freelance projects, volunteer experience, school-based clubs or activities, or sports.
If you're new to the job market, also check out our Top Resume Tips for Entry-Level Job Seekers.
How Do You Identify Transferrable Skills?
Transferrable skills can essentially be broken down into three different buckets:
1) Soft Skills / Personal Attributes
Often referred to as "soft skills", these include personal qualities and learned attributes such as leadership, work ethic, ability to manage deadlines, ability to work through challenges, teamwork, creativity, and accountability.
2) Hard Skills  / Functional Skills
"Hard skills" refer to the practical experience, the functional skills that are required for the job, but aren't necessarily limited to a certain function or industry. Examples might include content development, strategic planning, client relationships management, sales, marketing, customer service, project management, budget/P&L management, data analysis, and management.
3) Overlapping Experience
Another way to bridge the gap between industries is to look for overlapping experience that may be relevant. Separate from hard or soft skills, this may include experience working with similar types of customers, brands, or products, personal knowledge of the industry, outside or nonprofessional experience that is relevant (volunteer or advocacy work), or related education.
What are Some Examples of Transferrable Skills?
For the purpose of this article, let's assume your current occupation is a sales associate in the enterprise business software space, and you wish to enter into a similar role selling cannabis products to regional dispensary chains. Your current customers are Fortune 100 organizations and you wish to sell to individual dispensaries and regional suppliers. Here are some examples of transferrable skills and experience that – while gained in software sales – could be applied to the cannabis space:
Customer Service and Account Management
If you have a talent for building relationships and rapport, you could parlay that skill set easily into a cannabis sales role. Sales is all about relationship building, establishing trust, and providing ongoing value to your customers. The ability to not only build those relationships, but also retain and grow them is key, particularly in an industry like cannabis where competition is continually expanding.
Deep Product Knowledge
In our current example, there is little overlap between enterprise business software (unless it's directly aimed at cannabis companies), and cannabis products. However, to be a successful salesperson in the cannabis space, you would need to possess a very comprehensive knowledge of the product and the needs of your customers. Having the ability to retain a high volume of product knowledge and match those recommendations based on the customer's unique needs would be well-suited for a sales role in the that space.
Experience Working With Similar Products or Customers
It may be as straight forward as translating your experience selling software to Fortune 100 companies, to selling point-of-sale software to cannabis industries. In this case – and regardless of the product itself – your experience selling to highly-regulated organizations that require you to bypass a lot of "red tape", may come in handy. The same goes for the type of customers who would be using the products you're selling – if you bring an understanding of the market, it's easier to build knowledge of the brand and its products.
Experience Working With Similar Types of Customers
While you may lack direct experience when it comes to the product you're dealing with, think about whether any parallels exist between the types of customers you would be selling to. By this, I am referring to the decision-makers purchasing directly from your organization, versus the end user. Do you have experience selling to regional chain stores, retailers, high-end boutique shops, or other types of businesses that would be applicable in the cannabis space?
Academic Experience or Training
A degree program, courses, or other training can serve as a bridge into a new career or industry. If you lack hands-on experience, use your resume to highlight your academic background and any related soft skills that make you a good candidate for the role. Talk about the relevant courses you took as part of your degree program, highlight individual or group academic programs, and the skills you developed. Highlight clubs, sports, or other affiliations that you were part of – as well as anything else that speaks to your soft skills like leadership, work ethic, creativity, and team work.
How to Showcase Transferrable Skills on the Resume
A functional resume format is sometimes used to highlight transferrable skills over experience. I recommend using more of a hybrid (or combination) format that highlights both. Here are a few ways you can highlight your transferrable skills and experience in the resume:
• Resume Summary Statement or Objective Statement: Use your summary or objective to bring your transferrable skills and experience front and center. This is essentially your branding statement, and it sets the tone for the resume. If you want your transferrable attributes to be the focus of the resume, highlight them prominently in your summary or objective statement.
Related: 4 Brilliant Resume Summary Examples
• Skills Section: Call out a separate section that highlights your skill sets or areas of expertise – either under the summary or at the end of the resume. Pay attention to how you order the skills, and make sure the most relevant ones are prominently displayed.
• Experience: Minimize the focus on skills, experience, or language that is specific to your current industry, and that don't add value to the role or field that you're targeting. Instead, talk about responsibilities, projects, and impact that directly showcase your transferrable skills, and how they added value in the role.
• Education / Memberships / Volunteer & Freelance Work: Highlight any relevant training, outside or volunteer work, or professional/trade affiliations that you've been involved with outside of your current job. Those can include online or in-person seminars, workshops, classes, networking events, professional conferences, or relevant projects.
In Conclusion
Whether you are new to the job market or an experienced professional branching into a new career or industry, a resume that showcases your transferrable skills and experience is the number-one tool you need to be successful in your job search.  A big part of that is understanding the applicable skills, experience, and knowledge that you bring to the table, and how those things can bring value to a potential employer.
What Next? 
Need help identifying your transferrable skills and experience? We can help you create an optimized resume that showcases your most marketable attributes and stands out against traditional candidates. Contact us to learn more.