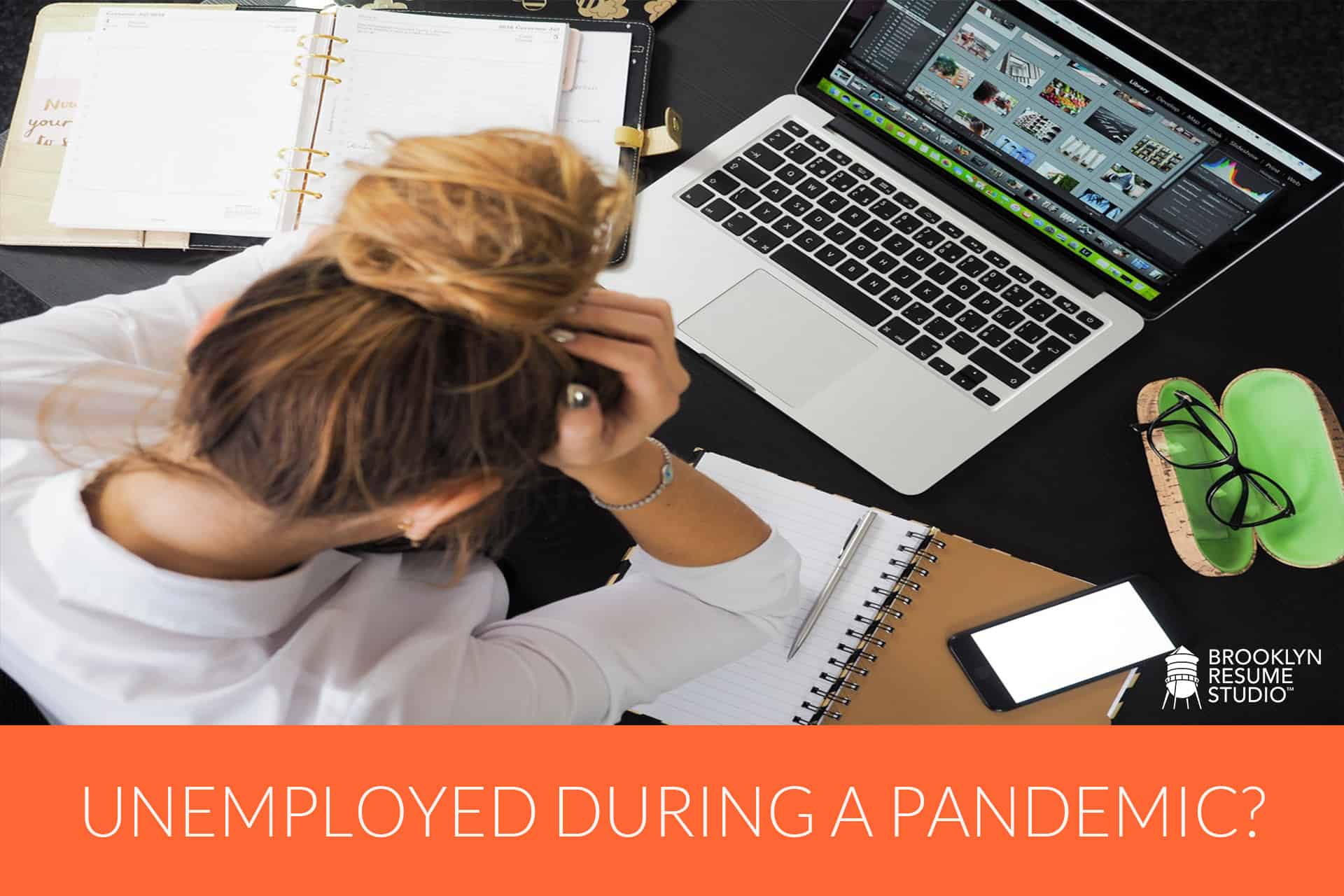 Q: I was laid off during the pandemic. How do I reflect this on my resume and still appear attractive to employers?
A:
My partner likes to make a joke whenever anyones alludes to 2020 being a complete dumpster fire of a year. "Why? What happened in 2020?"
The obviousness of the question is the irony – and the point he's trying to get across is, 'Don't feel bad – you're clearly not alone.' In fact, there's not a single person in the world unaware of how business, the job market, and home life was upended in ways unexpected to all last year. Hiring managers are privy to this information as well.
Prior to contrary belief that employment gaps on a resume (or LinkedIn) are red flags, they're more common these days than ever before – and they have been for some time. 
In fact, job hopping and breaks between opportunities are common scenarios in industries like film, entertainment, advertising, and other sectors where there's a high percentage of freelance talent whose careers are largely dependent upon contract and project-based work. This has been the case for more than a decade, and having spent 10 years recruiting for the creative industry, it's something that I have seen become more and more of a norm – and less of a hindrance to getting hired.
Nonetheless, changing jobs, switching careers, and navigating unemployment can be stressful situations that chip away at your confidence and ability to put your best foot forward in the job interview. 
Here are 4 tips on how to address (or not address) job loss on the resume, and position yourself competitively for your next role.
Get Creative With Your Employment Timeline 
If you were laid off in 2020 – particularly early or midway through the year – you can minimize the visibility of an employment gap by including just the years of your employment without the months. For example, instead of listing your dates of employment as June 2018 to May 2021, use the format in just years (2018 – 2021). 
This is a common practice in resume writing. The goal is NOT to trick employers into thinking you're still employed, but to deemphasize the time in between jobs, in the interest of keeping the focus on your relevant experience and accomplishments.  DO talk about your experience in the past tense. Avoid any mention of the circumstances around your departure – if asked, you can address it in the interview, where you have an opportunity to direct the conversation back to your qualifications. 
Highlight New Skills, Experience & Contributions that Resulted from the Pandemic
As March 2020 rolled around, many of my clients in executive and senior leadership roles found themselves pivoting overnight to create an environment and team structure conducive to working remote. Others found themselves learning digital communication platforms (Zoom, Slack) that they'd previously never used. And many others faced a new challenge of navigating the remote office environment, whether it was time management, working without the physical support of an in-office team, or managing other team members virtually.
These are all skills and experience that speak to your ability to adapt to change, to be versatile and flexible to the needs of the business, and learn new skills in an unstructured environment. They're also things that should be highlighted on a resume, regardless of whether they're directly related to your role or not.
The fact is, many businesses continue to maintain a partial or fully remote work environment, and while that opens up a broader talent pool, employees are expected to be able to excel in this remote structure. Highlighting your accomplishments in this context might be the small detail that's enough to push you ahead of another candidate in the running. 
Convey a Level of Confidence & Expertise in the Resume
One of the biggest challenges job seekers face in navigating unemployment is maintaining their confidence when discussing the terms of their departure. If it was your choice to leave – i.e. you took a severance package, opted to take time off, or consider a career change – these things are a little easier to speak to.
Brooklyn Resume Studio colleague David Wiacek recommends taking the honest approach in addressing your employment situation, particularly if it was intentional. And in terms of maintaining confidence, he recommends keeping your skills fresh, be it through pro-bono consulting opportunities, refreshing your credentials, or taking new courses online. And of course, maintaining your network will significantly boost your chances of finding your next opportunity.
But what if the departure was involuntary and you were let go? 
Remember that the purpose of the resume is no different whether you are employed or unemployed – the goal is to communicate your most relevant experience, skill sets, and knowledge as it pertains to the role(s) you're applying to.
Focus on why you're a strong fit for the role – what do you bring to the organization that would allow you to thrive in the position, and help the organization achieve its goals? Those are the themes that should be reflected in the resume, and they need to be given the same level of emphasis and importance that they would if you were still employed. 
Talk about your responsibilities but also highlight areas in which you had an impact.
This does not always have to be numbers – impact can refer to anything that drove improvement, growth, or helped the organization achieve its goals:
Starting, growing, or training up a team
Introducing processes or standards that helped people work better
Getting rid of inefficiencies or costly practices

 

Improving morale among the organization or your team
Bringing on a new client or exciting project
Expanding the organization into a new space
Actions you took to ensure continuity in business

 

Critical problems that you solved (or helped to solve)
Helping the company or team pivot during a challenging time (Why, what happened in 2020?)
Special Situations that are Tricker to Address 
All of the above is great advice, provided your situation fits a certain framework. But what about those job seekers in scenarios that are more difficult to address – such as leaving a job that was less than a year, having to change industries due to pandemic closures, or needing to leave a job to serve as a full-time parent?
Those are all valid and important to recognize. And while it would otherwise seem unconventional to address on a resume, I believe that showing a human element in your job search can sometimes be an asset. Particularly if it's a situation people can relate to – and plenty of us can relate to one or more of those mentioned. 
What if my job lasted less than a year?
This is a scenario where using only the years may be less effective than articulating the actual timeline. Highlight what you've been doing in the months since, whether it's learning a new skills, keeping abreast of industry trends, or managing the family.
Many folks found themselves leaving a job or delaying their return to the workforce to serve as a the full time caretaker / educator / household manager in order to support a working partner or spouse. I have had clients highlight this on a resume, and in today's climate, I believe it can actually serve as a positive talking point. 
Served as the full-time household manager and home-schooler to 2 young children during stay-at-home mandate (June 2020 – July 2021).
And if you had to change careers due to the impact the pandemic had on your industry, make sure your resume is focused on your transferrable skills, and shows how you might be able to utilize those attributes in a new field. Here is a starting point for building a resume around your transferrable skills.
THE BOTTOM LINE
Any article in the media will tell you that now is a great time to be looking for work. There's a talent shortage in most industries, compensation levels are growing due to demand, and the volume of available jobs across the US has reached levels not seen in quite some time. But this won't last forever – take advantage of the robust market to get your resume in order, practice your narrative, and increase your confidence so you can put your best foot forward.
WHAT NEXT?
Ready for your next opportunity? Let's work together to create a portfolio of tools that positions you as a top candidate and highlights your most marketable attributes. Contact us to get started.