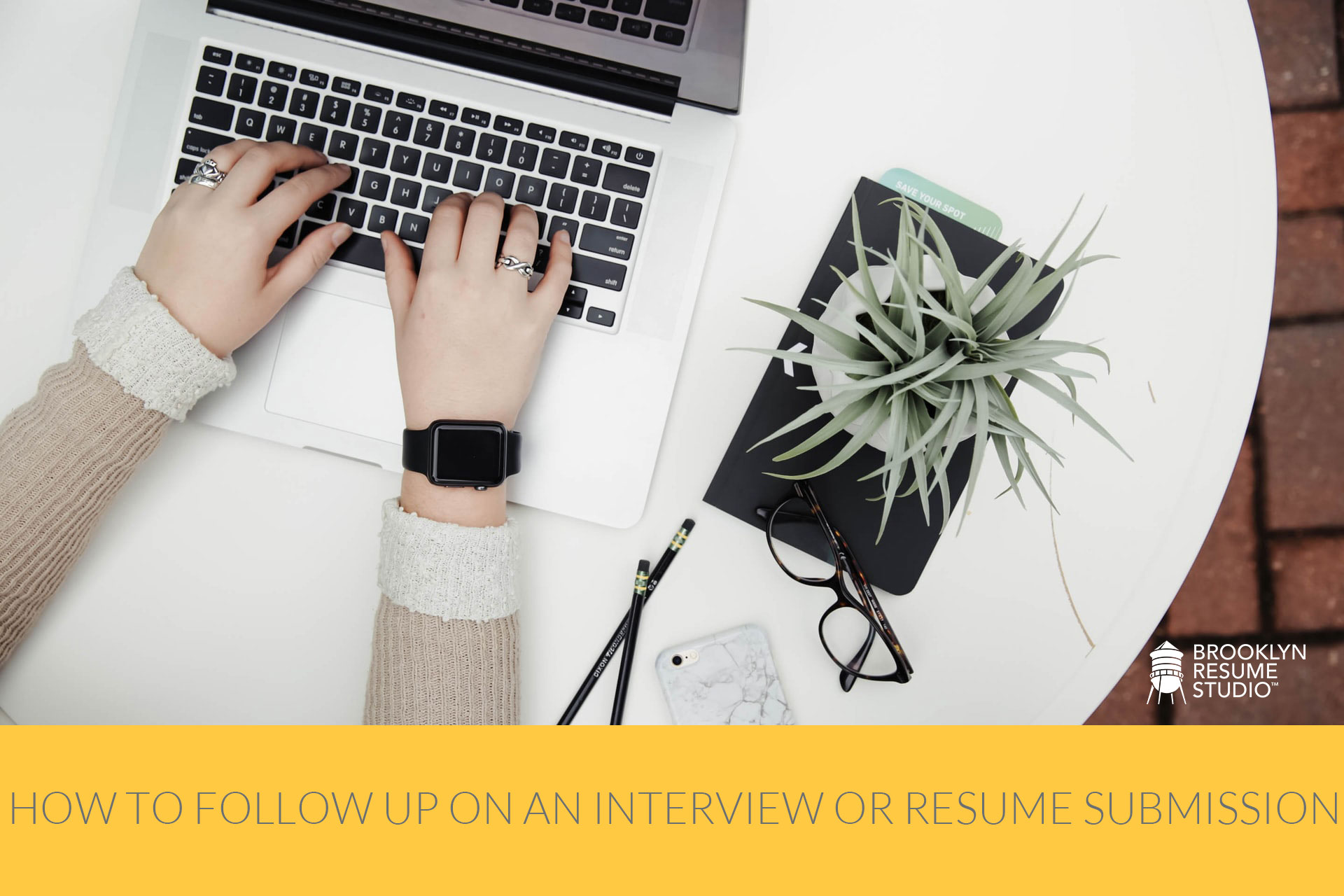 Effective communication is a key component of the job search process – from how you present your qualifications on the resume, to your performance in the interview, to following up after the interview process.
Timely Follow Up After the Interview is Critical
How you communicate with your peers, customers, and managers can impact your job performance. These practices also can determine whether or not you'll be selected for an interview or presented with a job offer.
Particularly in the interview process, following up in a timely and effective manner is important. Sending a "thank you" note following the interview is not only proper etiquette as a job seeker it's also a reminder to hiring managers that you're both interested in the position and take the opportunity seriously. Even if you're the best fit for the role, not sending a follow-up letter within the typical 24-hour window may diminish your chances of being considered for the role.
Is It Appropriate to Follow Up on a Resume or Job Application?
It's acceptable to follow up on your resume after applying to a job posting. But getting a proper response can be a bit trickier. Hiring managers receive a high volume of resume submissions and are often handling multiple open positions. This limits their ability to respond individually to each applicant.
Avoid sending a follow-up note to a general inbox. Instead, reserve that for when you submit your resume to a specific person or contact. Above all, it's best to go into the process of understanding how HR works.  And have the expectation that a response to your resume submission isn't the norm.
Still, it can be beneficial to send a follow-up note to reacknowledge your interest in the role, provided you do so in a professional and respectful manner.
How to Write a Professional Follow Up to an Interview or Resume Submittal
Below are examples of follow-up email scripts to send after interviewing or submitting your resume to a role:
Following Up After Submitting Your Resume
Whether you're submitting your resume via email for the first time, or following up on your application, always make reference to the position you're applying to, and where you saw it. Recruiters get 100s of emails a day in reference to multiple positions.
Hello-
I'm following up in regards to my application for the Executive Assistant position listed on your website, to confirm your receipt and interest. As mentioned, I am an experienced administrative professional with 10 years of experience supporting high-level executives across all facets of day-to-day business operations. Please feel free to contact me if I can provide any additional insight or information.
I appreciate your time and look forward to hearing from you regarding the next steps.
Sincerely,
Dana Leavy-Detrick
Following Up After the Interview
When following up on an interview, reaffirm your interest in the role and the organization by making reference back to any team members you met, specific topics that were covered, or areas of interest pertaining to your background. Keep it concise and relevant.
Hello John-
I wanted to thank you again for your time today and to reaffirm my interest and enthusiasm in being considered for Graphic Design opportunity at Company XYZ. After seeing the environment for myself and meeting several members of the team, I feel very confident that it would be an excellent fit and a seamless transition, and that I could really contribute value to the work that you do.
Please let me know if I can provide any additional information, and I look forward to hearing from you regarding the next steps.
Sincerely,
Dana Leavy-Detrick
What's Next?
An expertly written and well-branded resume is the key to landing the job interview. Contact us to learn more about our customized resume and job search services.