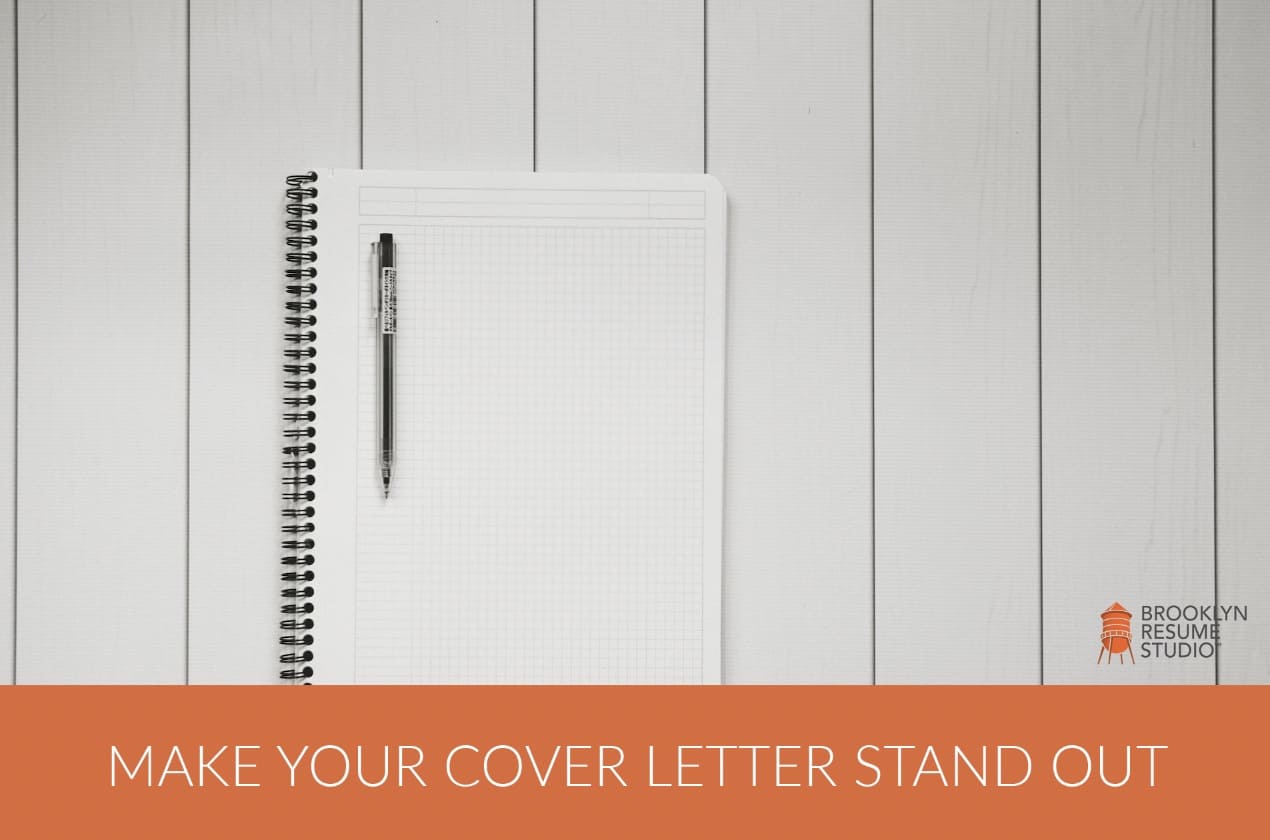 I'll be honest – the cover letter isn't always read by hiring managers, and if you think about it, it makes sense why. The recruiter's job is to quickly and efficiently sift through job applications (sometimes hundreds of them), and the first step in that process is to eliminate candidates who don't meet the requirements. They look directly at the resume to see if the candidate has an applicable job title or background – if they don't, typically they don't make the cut.
So why bother writing a cover letter?
The answer lies in steps 2 and 3 of the hiring process. Once hiring managers identify the resumes that aren't a fit, they start making a short-list of candidates who, at first glance, meet the requirements of the role. This is where they will read more deeply into the resume, and if the candidate sparks their interest, they may decided to investigate further – by looking up the job seeker on LinkedIn, reviewing their portfolio / website, or reading their cover letter.
All of that aside, many job listings will ask candidates to submit a cover letter along with their resume as part of the application. This is another way to quickly qualify potential interviewees, as those who opt out of submitting a cover letter are likely to not make the cut. Always follow the precise requirements of the job description, which may also include detailing your salary requirements.
What is the Purpose of the Cover Letter?
The cover letter has one primary purpose – and that is to complement (but not directly repeat) the information that is in the resume. It serves as a platform to expand on the story your resume tells, by going into deeper context around who you are as a professional person, why you are interested in a particular role or organization, and what makes you uniquely qualified for that specific opportunity. 
What to Say in the Cover Letter
DO reiterate your relevant qualifications and strengths

 

DO share accomplishments that show your value
DO mirror the language of the job description where possible
DO include a strong introduction and mention the role you're applying to
DO customize the letter to the job opportunity, by including a line or two that explains what drew you to it
DO conclude with a call to action – to view your portfolio, contact your for an interview
DO include your availability and timeline if you plan to relocate for the role
What NOT to Say in the Cover Letter
DON'T recap your employment history (that's already in the resume)
DON'T address challenging topics, such as being fired, laid off, or why you didn't get along with your last supervisor. These can be addressed in the interview.
DON'T exceed more than one page in length
Make it Personal
Unlike the resume which follows a fairly formal structure, the cover letter can be a great tool to infuse your personality and provide more personal background relevant to the role. For example, if you're changing careers and trying to break into a new industry, part of your cover letter might focus on why you're interested in working for that type of company – whether it's the product they sell, the audience they serve, or the mission behind the company.
Customize it With Your Key Takeaways
A format that I find highly effective and easy to customize is what I call the "hybrid letter", which includes 3-5 bullet points that call out your most interesting experiences or career highlights. 
The way that I typically structure this kind of cover letter is in 5 key sections:
1) An introductory paragraph with a strong opening line that summarizes your core qualifications, followed by a  mention of the role you're applying to.
2) One to two paragraphs summarizing what makes you a good fit for the role. This typically speaks to your skill set, experience, and might include an overview of what you're doing in your current role. Avoid repeating the experience in the resume, and instead stick to a high-level overview that talks about what you did and how it added value. 
3) A short paragraph that discusses your interest in the role or company you are applying to. This is a great way to customize the letter and reiterate your interest in the position and the organization. You talked about why you're a fit for the role – now consider why the role is a fit for you, or better yet – why is it a win-win situation?
4) Include a 3-5 bullet points that speak to your specific qualifications. This might be skill-related, experience-related, or event specific projects or accomplishments that you want to highlight. Try to work in keywords from the job description as well.
5) A closing section with a call to action. Thank the reader for their consideration, and invite them to contact you for an interview. If requested, include your compensation requirements and availability to start in the role. 
Example of a Strong Cover Letter
COMPANY XYZ
Re: Director of Client Experience
November 4, 2022

To the Hiring Team:

My background includes extensive client-facing experience within the retail sector, working directly with customers to provide high-quality products that meet their needs. I'm confident that my skill set can bring value to the Company XYZ team as the Director Client Experience.

A common thread throughout my career has been the ability to lead teams in providing a positive customer experience – be it in a retail environment, high-end design showroom, or large, global organization. For the past 2 years, I have worked at Company Confidential's retail showroom as a client-facing design consultant. My earlier experience includes 5 years of managerial, sales, and operational roles, where I hired and trained hundreds of retail associates for large brands with multiple locations.

The opportunity at Company XYZ touches upon many of the same aspects of my current role, from managing business operations within a customer-facing environment, to ensuring a positive client experience that aligns with the financial goals of the business. I'm also familiar with the brand on a personal level and have been a loyal customer for over 10 years.

I am confident that I can offer:

•  Extensive customer-facing experience with a high-volume retail environment, continually meeting the needs of diverse customers.

•  An energetic leader skilled at developing top talent and reinforcing high service standards to ensure an exceptional customer experience.

•  Ability to shape operational processes to ensure the fiscal goals of the business are met.

I look forward to discussing the position and my background in more depth. Thank you in advance for your consideration.

Sincerely,
Dana Leavy-Detrick
In Summary
The cover letter is a strategic tool that, when combined with your resume, can provide deeper context around why you are a top candidate for the role, and the value that you bring through your experience, skill set, and knowledge base. 
Always include a cover letter if the application requests one, and be sure to customize it to the role with relevant examples and language similar to the job description. Start strong and end with a call to action. 
Remember, it is often the small details that set a candidate apart in a sea of applications, and that catch the hiring manager's attention.
What Next?
Need help crafting a powerful cover letter that articulates your experience and value? Contact us and we'll help you put your best foot forward. 
This post is part of a multi-part series on navigating the job search process in a digitally-driven market. Get more tips on How to Write a Resume that Stands Out and How to Ace the Video Job Interview.